Galleri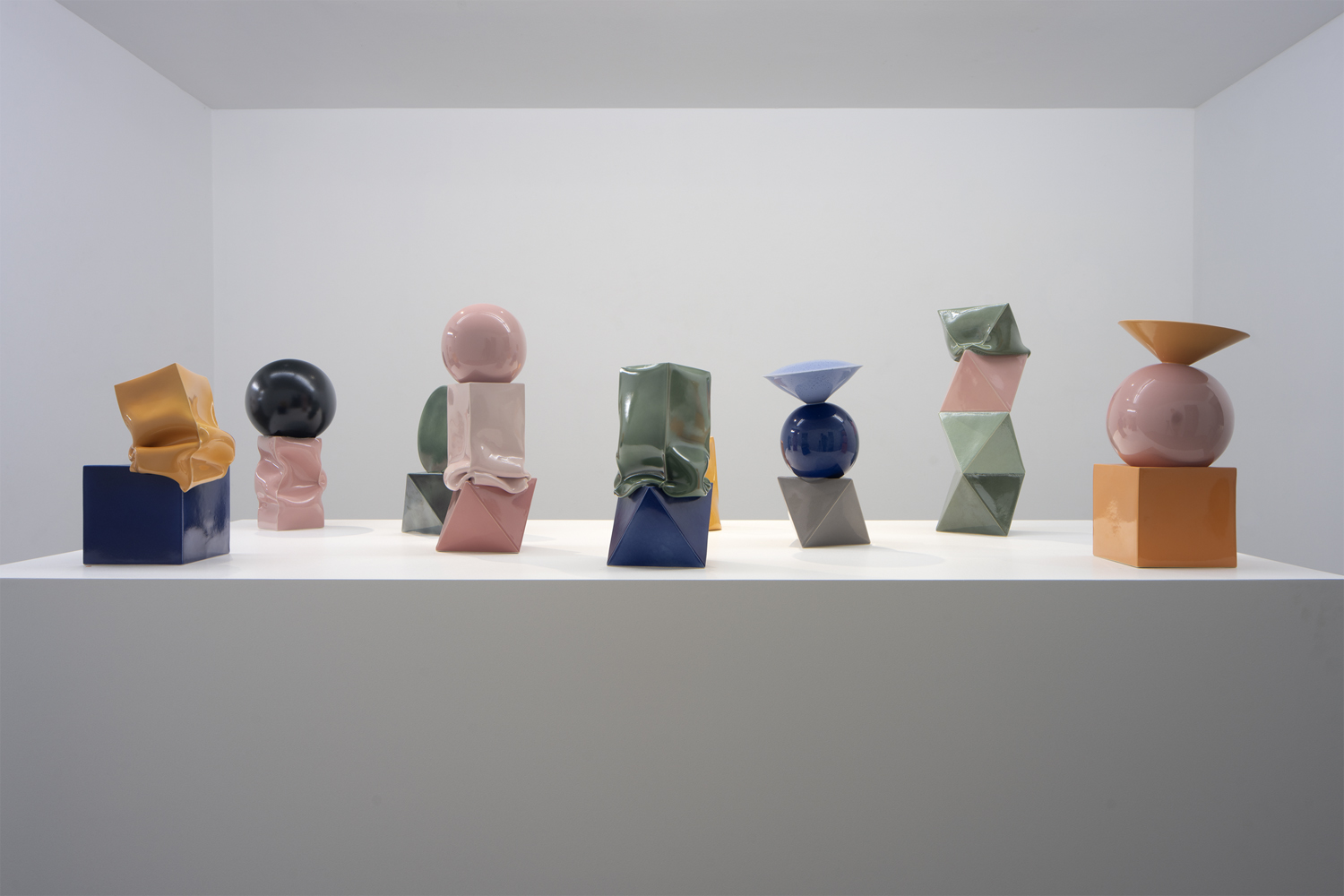 Åsa Johansson – I Balans
01.10 - 18.10 2022
Åsa Johansson's sculptures are created according to the basic geometric shapes, examining the balance of both form and color. Using millimeter precision, she casts the shapes and then deforms some of them to create undulating variants. To create harmonious and balanced arrangements, she stacks the shapes on top of the other.
Soft colorful glazes, playing with hues and complementary colors, on strict hard forms create an exciting contrast. 
The title of the exhibition I Balans [In Balance] can be attributed to both the works in the exhibition and to her process. The creation requires great precision and closeness. Up until the very end, when everything is measured with a spirit level and the oven is put to 1260 degrees, she has control over the work, thereafter the rest is an immeasurable coincidence – it is also what brings the sculptures to life and the uncontrollable gives the sculpture its unique expression. 
Åsa Johansson (b.1992) has a MFA from Konstfack CRAFT! (2019-2021) and a BFA in Industrial Design. Johansson has, since she graduated, participated in exhibitions as ANNUAL at CFHILL (2021) and TAKEAWAY Pop-up Market for Emerging Art and Design Galleri Duerr (2021). Her work has also been presented as installations and set design for LAYERED and PLAZA women. She has received multiple scholarships – Frimurarordens Jubel Fonden, Estrid Ericsons Stiftelse, JL Eklund Hantverksstiftelse etc. Her works can be found in multiple private art collections.
---
Showroom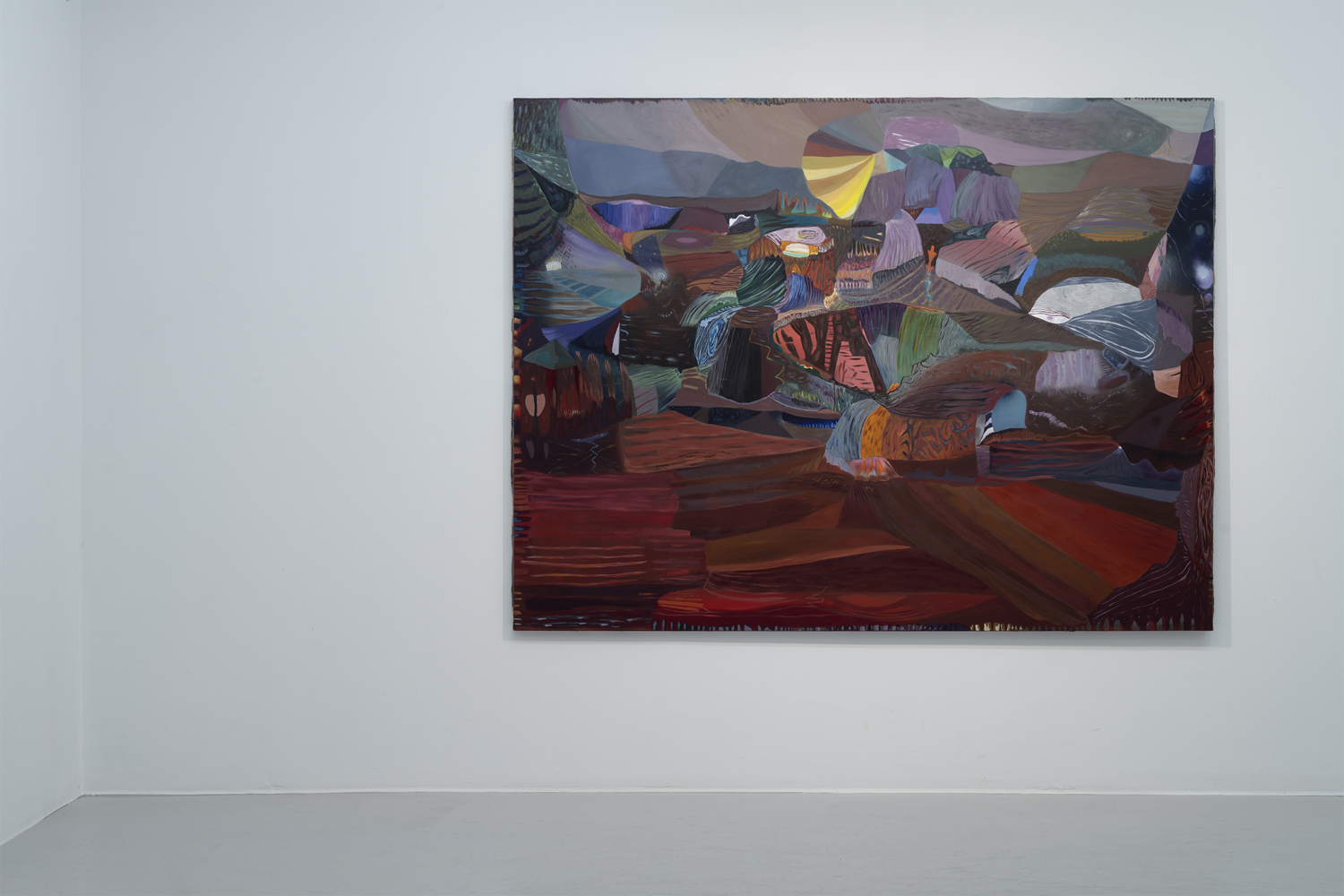 Marie Dahlstrand
01.10 - 18.10 2022
Marie Dahlstrand
Lean and Levitate
01.10 – 18.10 2022

In the last couple of years, Marie Dahlstrand has actively sought out areas that have undergone changes by humans in various ways, quarries, mines, fields, plantations.
With both a fascination and concern about how we balance the development between man-technology-nature on an increasingly fragile thread.
In "Lean and Levitate", Marie Dahlstrand breaks up that visual world into components freed from our perception of space, perspective and gravity. The motifs are abstract, but fragments and memories based on her observations, remain and create new but recognizable spatialities.
Colors meet and bleed into and over each other, directions and perspectives constantly change. You can feel the process of her work, of her melding the colors together into a complex whole, that that leads on and leads on, into indefinite. 
With a skillful work of balance, Marie Dahlstrands work evokes both a feeling of vertigo and security, where ups and downs do not exist – the world still holds together. Through shapes and formations that lean on each other, creates weight and lighten. 
Lean and Levitate is Marie Dahlstrands fifth exhibition at Galleri Thomassen.
Marie Dahlstrand (b. 1973, Lidköping) lives and works in Gothenburg. She graduated from Valand with an MFA from Valand Academy of Art in 1998. Her work has been exhibited at Passagen/Linköping, Uppsala konstmuseum, Fullersta gård, ​​Palazzo Ducale/Genova and art galleries such as Galleri Thomassen/Gothenburg and Galerie SLIKA/Lyon. Marie has made several Public Art Commissions in various materials and sizes. She has recently received scholarships from Swedish Arts Grants Committee and Konstakademien.
Her work is represented in both private and public collections, such as The National Public Art Council Sweden, Västerås Art museum, Göteborg City Council.