Erik Berglin – Blinded By The Light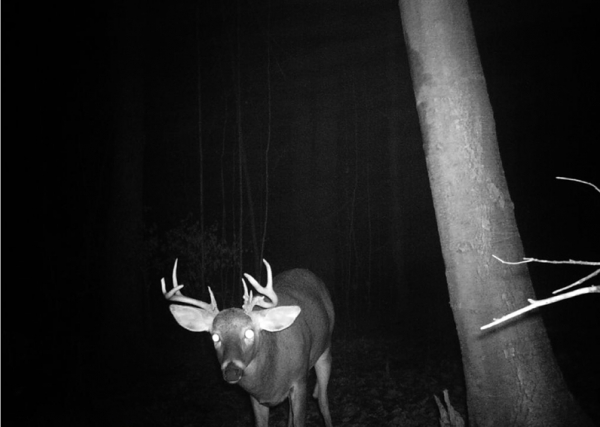 Erik Berglin – Blinded By The Light
NOV 24, 2013
The images are made by automatic cameras placed in the woods by hunters in North America and Europe in order to locate prey. There is no fixed gaze and the images lack both authorship and conscious esthetic decisions. Oddly enough the animals seems to be looking back, as if aware that they where being photographed. It creates a sublime and uncomfortable atmosphere. As a Peeping Tom, we can secretly monitor the animals during their nocturnal wanderings. We take part of a world that we are not really invited to.
The images almost appears as reversed crimes scenes pictures – taken before the crime is committed – most likely the last image of that deer taken while still alive.
Erik Berglin är född 1980 I Sundsvall. Han är utbildad på Högskolan för fotografi och film i Göteborg. Han har tidigare visat sina arbeten på bland annat Mulherin + Pollard, New York, Galleri Kleerup, Stockholm, Göteborgs Konsthall och Sundsvalls Museum.